EZ Mounting for Speed Sensors
Features
• Mounts directly to the tapped shaft
• Can be used with optional Mounting Magnet
if shaft is not tapped
• Pulser disc is included
• EZ-3/4in is for the 906, 916A, and 932 sensors
• EZ-18mm is for Series 18, ST420 Series,
and SpeedTalker DN-BH
The EZ-18mm and the EZ-3/4in Easy Mount Bracket Assemblies are used with Electro-Sensors speed sensors to generate pulses or 4-20 mA signals for use with display meters, speed switches, or PLC inputs. The EZ-18mm and EZ-3/4in mount directly to the shaft so no other mounting brackets are needed. A securing strap is also provided.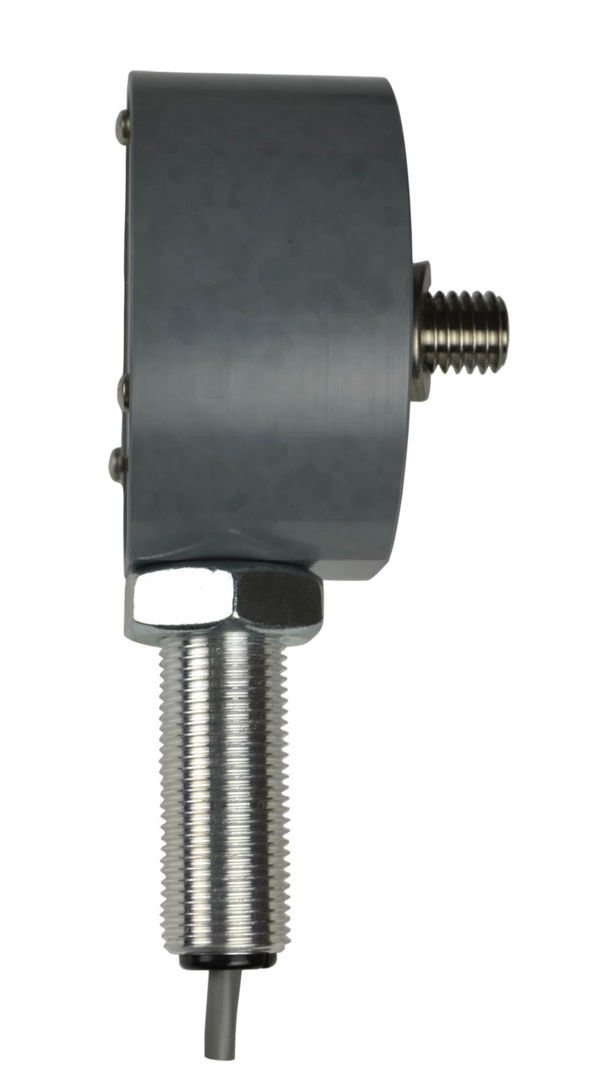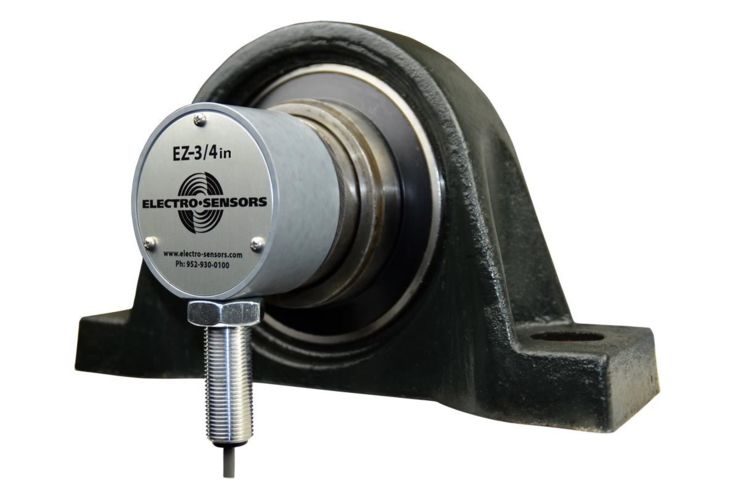 EZ-3/4in with 906 Speed Sensor installed on a tapped shaft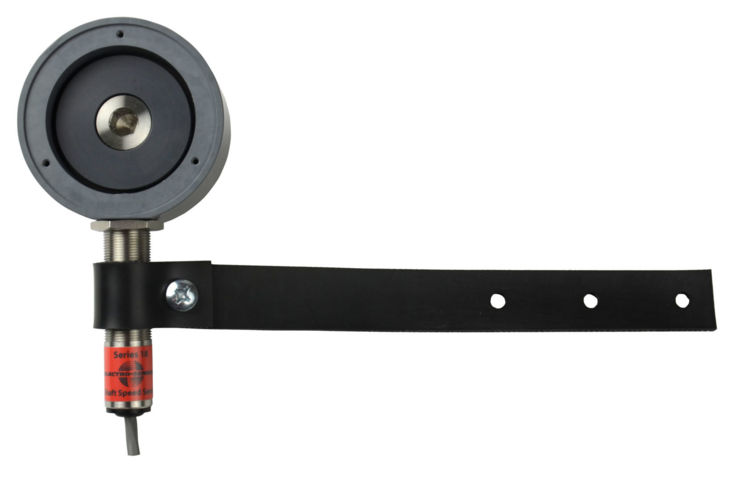 EZ-18mm with Series 18 Speed Sensor installed. Shown with the cover removed, exposing the 8 PPR Pulser Disc within the housing. Every Mounting Assembly comes with a Safety Strap.
---
Mounting Magnet Option for Untapped Shafts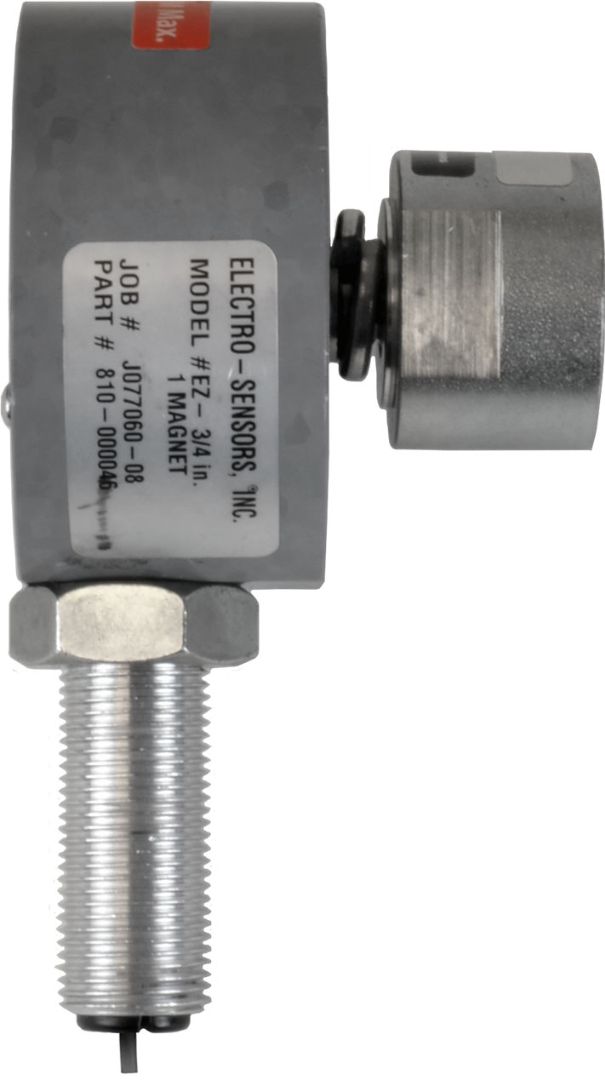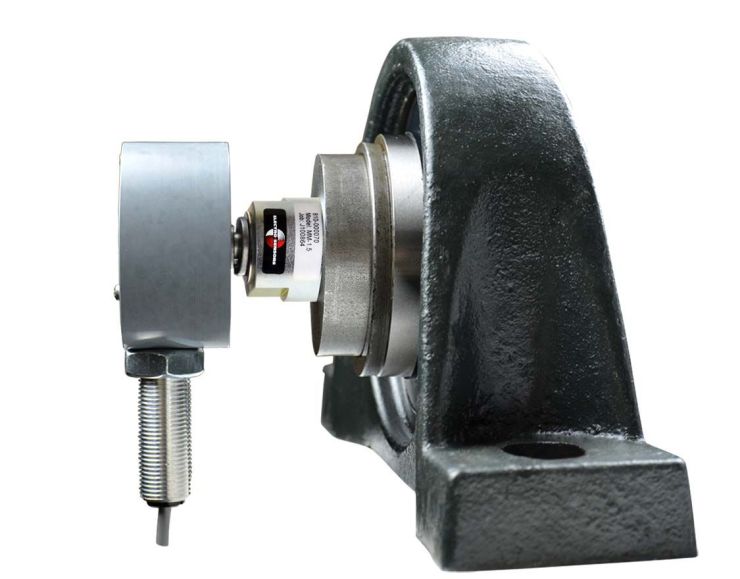 EZ-3/4in with 906 Speed Sensor installed on an untapped shaft utilizing an
MM-1.25 Electro-Sensors Mounting Magnet Option
*Only for use in applications with less than 300 RPM*