4-20 mA Shaft Speed Sensors
Features
• 2-wire, loop-powered 4-20 mA analog output
• No user calibration: works right out of the box
• Works with shaft-mounted pulser targets (disc/wrap)
• Rugged stainless steel M18x1 housing
• Reverse-wiring protected
• UL listed, Intrinsically Safe (IS)
• Class I, Div I (C, D) Class II, Div I (E, F, G) when
used with an IS barrier.
The patented ST420 detects passing magnets of a shaft-mounted pulser disc or wrap and outputs a smooth, continuous 4-20 mA analog signal in direct proportion to shaft rotation speed.
Custom speed and pulser disc/wrap PPR ST420 models are available upon request.
Optional EZ-18mm Easy Sensor Mount
(see EZ-18mm page for more details)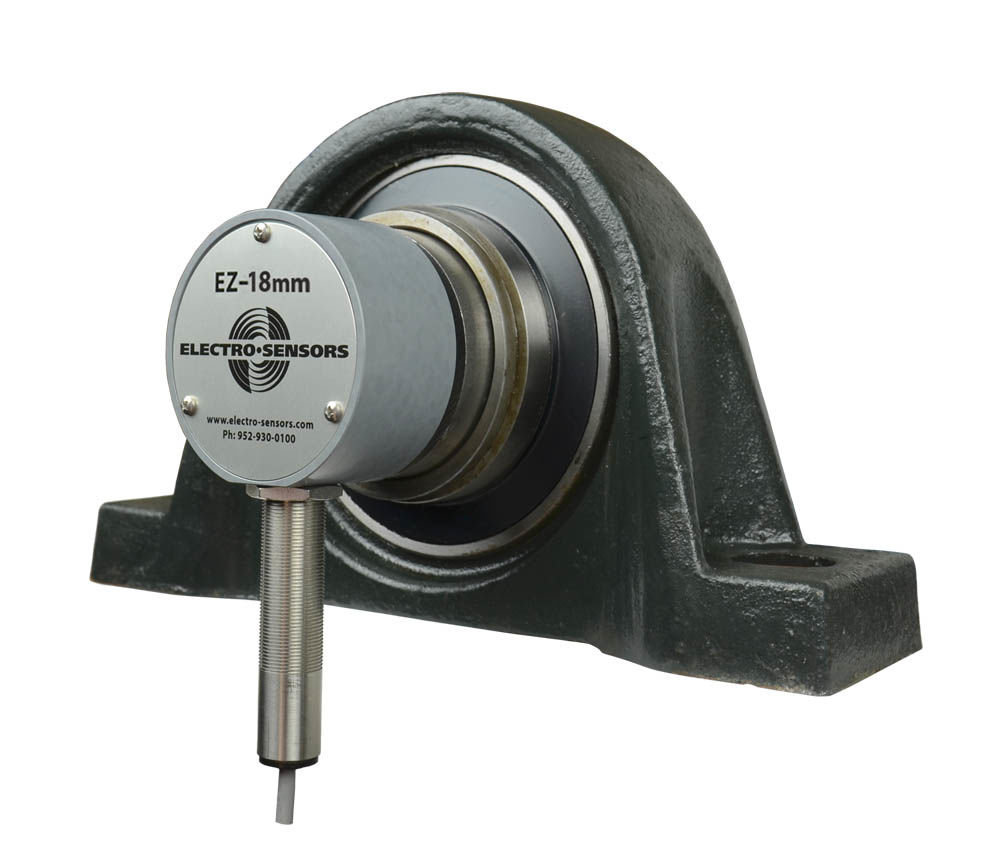 Features
• Mounts directly to the tapped shaft
• Can be used with optional Mounting Magnet if shaft is not tapped
• Pulser disc is included with Optional EZ-18mm
• EZ-18mm is for Series 18, ST420 Series, and SpeedTalker Sensors