Trade Show Schedule
pdf 256.15 KB 20 gshurson 5/12/20, 3:24 PM
Download

Jan 15, 2019 - Jan 17, 2019
Electro-Sensors will be exhibiting at the Wisconsin Agribusiness Classic trade show. The show runs from Jan. 15-17, 2019 and will be held at the Alliant Energy Center in Madison, WI.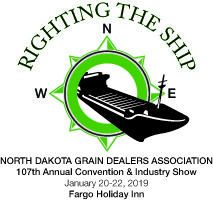 Jan 20, 2019 - Jan 21, 2019
Electro-Sensors will be returning to the North Dakota Annual Convention & Industry Show hosted by the NDGDA (North Dakota Grain Dealers Association), in booth 43. The show will be held from January 20-21 at the Fargo Holiday Inn in Fargo, ND.